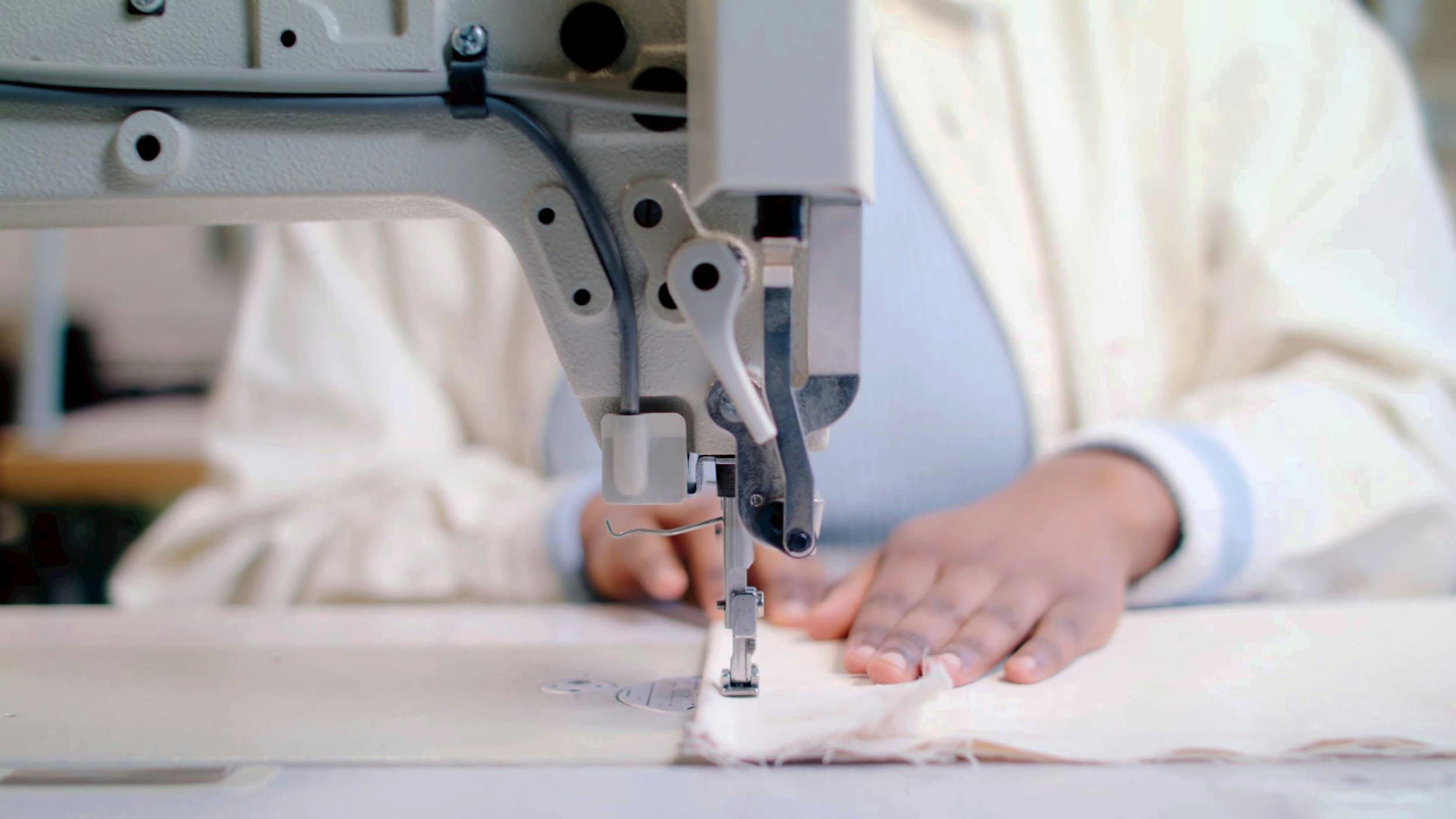 Ethical sourcing
Our ethical sourcing commitment
Ultimately, ethical sourcing requires a commitment to take action. Action for people, the environment, and social and economic impact.
Our Inherent Sourcing Risks* (Modern Slavery)
57-76%
Modern Slavery Risk 
(General aggregate)†
82-88%
Forced Labor Risk†
37-95%
Child Labor Risk†
44-68%
Debt Bondage Risk†
40-90%
Forced Marriage Risk†
80%
Human Trafficking Risk†
*Inherent sourcing risks are derived from the lowest category risk to highest from our four primary supply countries: India, Pakistan, Bangladesh and China.†Scores provided by EY based on human rights databases, indexes and reports from internationally recognised bodies including the Global Rights Index, International Labour Organisation and World Bank. Risks calculated with Supplier Risk Score = Country Risk Score × Industry Risk Scorea.
At a time when there is a renewed, collective commitment to standardise and monitor ethical sourcing efforts across the globe, our industry is well placed to see and make real change for good.
Ethical sourcing is the process of ensuring that products are made and obtained through responsible and sustainable methods. It focuses on human rights, environmental impact, and social impact.

It involves making sure that employees are paid a fair wage, their working conditions are safe and clean, and all social and environmental aspects of production and surrounding communities are considered.

This is a complex and ever-evolving issue. We believe it must be an essential factor in all modern business practices including those that occur at all levels across the textile industry — sourcing, manufacturing, supply, logistics, commercial, retail and ultimately consumers.

As the largest supplier of commercial textiles in Australia and New Zealand, we believe we are well placed to influence industry processes and behaviours. We do this by carefully choosing who becomes an approved Simba supplier, and working with our already approved suppliers to help them improve their ethical practices.

In 2019, we commissioned EY to identify the inherent environmental, social and governance (ESG) risks in each of the countries and suppliers that we source from. We used this data to create an ESG Heat Map to show where our highest ESG risks are located across our four primary supply countries (India, Pakistan, Bangladesh and China) to show the ranges of inherent risks in sourcing from those countries.

We are working closely with our suppliers to mitigate ethical sourcing risks. Our Ethical Sourcing Policy outlines the minimum acceptable ethical, labour and environmental standards that we will work to. We will benchmark our current position and document the work that needs to be done by us and our business partners to ensure a sustainable and ethical supply chain.
Goals for the immediate future
Supplier manual
Identifying risk
Mapping suppliers
Publishing
Third party auditors
Goals for three years
Internal training
Fairtrade products
Goals for ten years
Supply chain audit